Welcome to Creative about Cuisine.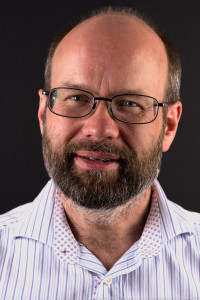 After cooking professionally for the last twenty years Michelin-starred chef and restaurateur Russell Brown is now heading up Creative about Cuisine, a bespoke food-based consultancy, writing and photography service.
Combining valuable, high-quality hotel and restaurant experience gained over the years with a passion for great food and service and an approachable, easygoing manner, Russell's consultancy service is designed to assist your business in areas such as menu-planning, chef mentoring/training, supplier sourcing, kitchen design and planning, plus much more.  Take a look at the Consultancy page here for more details.

On the writing and photography side, an eye for detail and a way with words sees Russell providing written content and images for a range of local and national publications, including The Caterer magazine. Published subject matter includes seasonal produce articles, ingredient masterclasses, food and travel pieces, recipes, book reviews and chef profiles. Photography is a particular passion of Russell's, and his deep understanding of food, ingredients and different presentation styles teamed with a natural creative flair produce some stunning images. You can see some of the published material here and examples of Russell's photography here.

They say 'you can take the chef out of the kitchen but not the kitchen out of the chef', and you'll often find Russell cooking or demonstrating at food festivals, catering colleges, private masterclasses, kitchen showroom openings, etc.  'Guest chef' nights also provide a great opportunity to cook with other chefs, as well as a chance to share ideas.

Elsewhere on the site, the blog page here includes pieces not only by Russell himself, but also by a number of talented guest bloggers. Covering such subjects as inspirational chefs and cookbooks, seasonal ingredients, chefs and social media, food photography and food blogging itself, we're delighted with the response to this area of the site, so huge thanks to all who've contributed so far. We're always looking for new guest bloggers too, so if you have something to say, do get in touch!

So, whether it's a food or restaurant related project, an article to be researched/written, teaching, lectures, cookery demonstrations or photography that you need, please do contact us for an informal chat.  We are always happy to discuss how we can work with you.

Creative about Cuisine Ltd
10 Blake House, Poets Way, Dorchester Dorset, DT1 2FE
Registered in England. Company reg. no. 7908271.
Registered office; Stafford House, 10 Prince of Wales Road, Dorchester, Dorset, DT1 1PW
©2016 Creative About Cuisine. All rights reserved.
Sign up to Russell's Newsletter!