Welcome to Creative about Cuisine.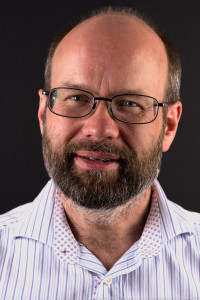 Creative about Cuisine was born out of a 20 year career in the catering industry where MD Russell Brown worked as a chef in a number of high quality hotels and restaurants. The culmination was his own restaurant, Sienna, in Dorchester, Dorset, which Russell and his wife ran for twelve years until the expiry of their lease in 2015.
During this time, the restaurant won numerous awards including three AA rosettes and, in 2010, a Michelin star, accolades they retained until the restaurant was sold.
The launch of Creative about Cuisine has allowed Russell to focus on his food writing, food photography and consultancy work.
CONTENT CREATION
On the writing and photography side, an eye for detail and a way with words sees Russell providing written content and images for a range of local and national publications, including The Caterer magazine. Published subject matter includes seasonal produce articles, ingredient masterclasses, food and travel pieces, recipes, book reviews and chef profiles. Photography is a particular passion of Russell's, and his deep understanding of food, ingredients and different presentation styles teamed with a natural creative flair produce some stunning images. Russell has recently been a finalist in the prestigious Pink Lady Food Photographer competition 2017 and is writing a seasonal food book with co author Jon Haley. This will include 72 recipes and Russell is producing all the imagery for the book. The book will be published by Head of Zeus in March 2018.
CONSULTANCY
Combining valuable, high-quality hotel and restaurant experience gained over the years with a passion for great food and service and an approachable, easygoing manner, Russell's consultancy service is designed to assist your business in areas such as menu-planning, chef mentoring/training, supplier sourcing, kitchen design and planning, plus much more.
FOOD
They say 'you can take the chef out of the kitchen but not the kitchen out of the chef' and you'll often find Russell cooking or demonstrating at food festivals, catering colleges, private masterclasses, kitchen showroom openings, etc. 'Guest chef' nights also provide a great opportunity to cook with other chefs, as well as a chance to share ideas. So, whether it's a food or restaurant related project, an article to be researched/written, teaching, lectures, cookery demonstrations or photography that you need, please do contact us for an informal chat. We are always happy to discuss how we can work with you.

Creative about Cuisine Ltd
10 Blake House, Poets Way, Dorchester Dorset, DT1 2FE
Registered in England. Company reg. no. 7908271.
Registered office; Stafford House, 10 Prince of Wales Road, Dorchester, Dorset, DT1 1PW
©2016 Creative About Cuisine. All rights reserved.
Sign up to Russell's Newsletter!