Walter Rose & Son
Impeccable quality, outstanding service… We are a multiple award winning retail and catering butcher, and although a dynamic and thoroughly modern operation, we haven't forgotten the cornerstones on which the business was founded in 1847- master butchery skills, authenticity, great personal service and attention to detail. These traditional values have shaped our business and are the foundation of our success.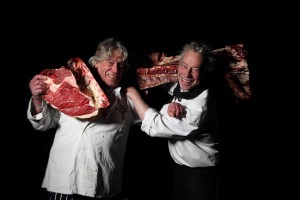 Led by Stephen Cook since the 1970's, seven family members are at the core of the business, supported by a loyal team of superb staff. We are a close knit unit that genuinely cares about the quality of our products and the service we offer, often going that extra mile to ensure our customers are always delighted. Our two butcher's shops are located in Wiltshire market towns where we also run a thriving catering business supplying some of the country's top chefs. We are in fact proud suppliers to three out of the top five pubs featured in the Waitrose 2015 Good Food Guide. Our fleet of refrigerated vehicles deliver to restaurants throughout the South of England and London as well as the Midlands.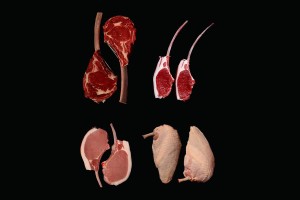 We strive to offer the best meat that is available anywhere, reared by local Wiltshire farmers that we know and trust and with whom we have built up a strong working relationship. Our values may be a bit old-fashioned but we continue to invest in the future having recently built a state of the art production facility where we prepare all of our meat and products by hand. To find out more about either our retail or catering business then go to our website www.walterroseandson.co.uk where retail customers can also order on line. If you are a chef looking to be supplied with our award winning meat then you can also call 01380 722335. Photographs courtesy of Simon Firullo/Repertoire Food & Design Ltd.
I will continue to add a selection of trusted food and drink suppliers plus lifestyle brands, many of whom we've worked with for a number of years, and all of whom I highly recommend.
More company profiles will be added here as the site grows.
A limited number of premium slots will be available, and if I haven't contacted you already and this is of interest, please do get in touch. Rates are competitive, and include bespoke sections such as your company profile and blog posts.
Email Russell@creativeaboutcuisine.com for more details.