Soft fruit has certainly been playing a big part in my life recently! I have friends with allotments who have been getting a bumper harvest of all the berries, and I have been working with soft fruit for recipe development and some demos at the food festivals too.
It only seems right then to choose something soft, fragrant and colourful for this month's favourite ingredient. Strawberries are my choice mainly because of this fruit's versatility. Dipped in double cream and then in caster sugar, blitzed into a milkshake with vanilla ice cream, turned into jam, a fruit coulis, mousses, bavarois, cheesecakes or just with a dollop of clotted cream – endless possibilities!
I am currently writing for various magazines, and strawberries feature in my recipe for this month's Just About Dorset and also in the second of a series of articles in The Caterer coming out later this month. Part of the research I did for these pieces involved a visit to fifth generation strawberry grower Josh Warren in the Cheddar Valley which was a real eyeopener in terms of the technology and science involved in modern day fruit farming. One thing that my visit reinforced was how important your sense of smell is where the strawberry is concerned. Fruit can be bright red but not necessarily ripe; a strong sweet aroma is the real giveaway. I will have a blog post covering more of my fruit farm visit later in the month.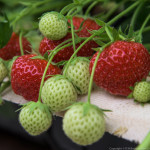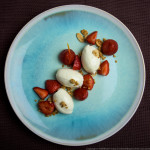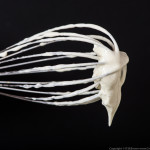 In the meantime, do take a look at my recipe for strawberries with mascarpone mousse and almond granola in
Just About Dorset
;  And if you fancy some ice cream inspiration, this month's
Menu magazine
has plenty to offer.
Best wishes,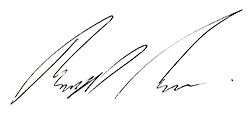 Russell Brown