A passion re-ignited!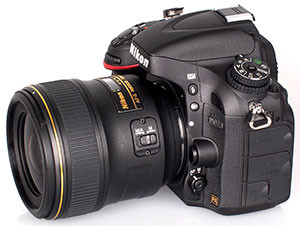 I have been interested in photography for many years, working as a photographer in my late teens and maintaining an interest ever since. An iPhone got me started with food pictures for Twitter, and that led to me working on the food photography for Sienna properly. A restaurant always has image requests, and, as I wrote more, the need to illustrate articles increased.
I am now writing for a range of publications every month and supplying the images to go with my articles -please look at the clippings page to see who is publishing my work. The blog also features my own photography and I have undertaken various commissions for commercial clients.
I hope the images in the Gallery speak for themselves. Click the picture below to go to the gallery. If you would like to see a high resolution portfolio including my latest work please get in touch.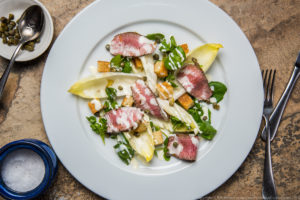 I now have a number of images on sale at 500px. Click the image below to see them.
Follow me on Instagram
I have lots of useful contacts in this field, so if you need video rather than stills, architecture or interior photography or even creative directors, we can help.
A development kitchen and studio space are in the plans for Creative About Cuisine as things progress.
For photography rates or to discuss your requirements please email russell@creativeaboutcuisine.com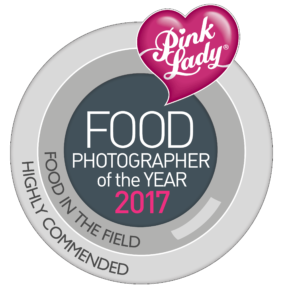 "I contacted Russell having seen his photography on line and on our friend 'Twitter' and he cordially agreed to come over to the Llawnroc and help me create a portfolio of pictures that we could use to promote the hotel.
What can I say…. Russell was a perfect gentleman assisting us with both presentation of our food and giving us little tips here and there on cooking techniques, drawing on his wealth of experience. The Pictures are amazing, Russell's eye for detail and dedication shone through throughout the weekend. He even got up at 4.00am to catch the sunrise, and achieved some amazing results. Dodging seagulls whilst capturing some food shots outside was a constant theme, and added to the fun of the day!
I would highly recommend Russell to anyone who was looking to create a portfolio of pictures of their business and really appreciate all the advice and help that Russell brought to the table throughout the weekend. I wish Russell every success in his new venture, and look forward to working with him again very soon. Perhaps a day in the kitchen with us too, Russell I know, found it very strange not being behind the stoves over our weekend, a place close to his heart."
Stephen Marsh