Russell's Blog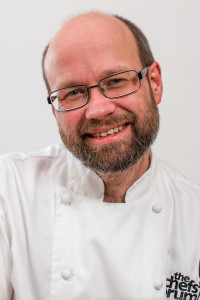 My musings and ramblings! An extension of the Twitter account, recipes, restaurants, work, travel, maybe even my Sunday lunch.
One way and another I have done more and more writing over the last few years and I'm really enjoying having time to focus on this. I am contributing regularly to magazines such as the Caterer and Just About Dorset, but the blog is a chance to cover more diverse subjects – visits to growers, some of our travels, new recipes, occasional book reviews and some pieces about the work I am doing are a few areas I will be covering.
The guest blog section is where I prevail on friends and colleagues, most of them in the food industry, to share their thoughts, stories and experiences with us. Exciting, vibrant and diverse are words I'd use to sum things up on the guest blog and it isn't all food related either!
I want to say a massive "thank you" to all those who have agreed to participate and I am sure that these contributions will be a big part of the interest in this website. Lots of these people have their own websites, blogs and books so please follow the links to see much more. If you are interested in guest blogging please email me at russell@CreativeAboutCuisine.com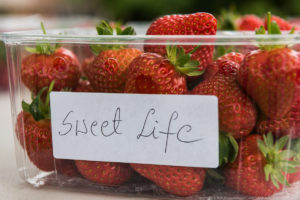 No matter how many times I am lucky enough to visit a quality grower or food product, I am always amazed at the level of detail applied in these businesses. Running restaurants is all about the detail and a passion for what you do but this attitude really does start at the beginning of the supply chain.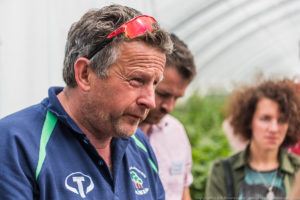 The New Forest Fruit Company and its owner, Sandy Booth, epitomise this. Over the years Sandy has run the business as an employee, jointly owned the business with John Boyd and since November 2017 has been sole owner. Farming over 200 acres, the company employs upwards of 450 staff at the height of the season. Hourly pay, good staff facilities, dedicated work camp managers, a programme of social events, a volume-based picking bonus and a nine month season all help the company to achieve an 80% return rate for staff year on year. Even with labour accounting for 45% of costs this is an area that doesn't really trouble Sandy.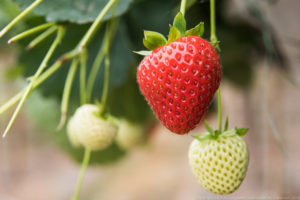 Although the company grows blueberries, raspberries and asparagus, it is the strawberry that Sandy is totally passionate about. I chatted to him recently at the annual 'strawberry day', organised by wholesaler Country Fare Dorset, and was fascinated by the tour of the farm that he led. Listening to him run through the process of putting strawberries in our kitchens and on our tables, it was that detail that really struck me. This is summed up by one fact; they will test around 40 different varieties of new strawberries in any given year, with only one or two being deemed good enough to move on to larger production.
The following are just some of the details shared about the business and the way it operates:
4000 tonnes of strawberries is the estimated harvest for this year
The berries are grown in a mixture of glasshouses, French and Spanish tunnels.
The farm, just outside Beaulieu in the New Forest, has a unique micro climate. The way the Isle Of Wight acts as a 'wind break' is a significant factor.
Most of the strawberries are grown using the table top method which presents the berries to pickers at 1.2m above ground level, making for minimal movement in the picking process.
Warm days and cooler nights with an 8 degree temperature difference provides the ideal growing conditions.
Red spider mite is a common pest and this is controlled with a predator species of insect. These biological controls are widespread on the farm with the predatory bugs now being dusted onto the plants by machine. A clove of garlic is sown every metre in the rows of strawberry plants; breaking the leaves on the garlic plants wards off aphids.
The plants are individually watered, with the soil metered to provide exactly the right dose. An on site reservoir was recently created, all 45,000 square meters of it, to catch winter rain for summer irrigation, a project supported by the EU and DEFRA as part of the rural development programme.
Bumble bees are used as pollinators. They go to work at much lower temperatures than our native honey bee so are a vital part of the process.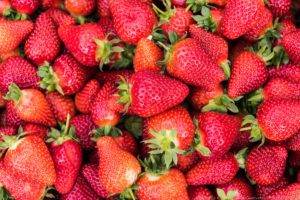 Six different varieties of strawberry were available for tasting; Altess, Harmony, Sweet Life, Murano, Furore and Malling Centenary. The last of these is a relatively new British variety from breeders at East Malling research in Kent. It is a larger berry, bred with its flavour at the fore and is predicted to be the death knell for the ubiquitous Elsanta. My favourite? It would have been a tough choice but the Furore edged it for me; lots of sweet fruit up front but with enough acidity to balance, firm but yielding texture and a complex flavour with quite floral notes. That being said, I don't think you would have turned any of them down. New Forest supply to several of the major supermarkets so these are all varieties to look out for in retailers as well as from restaurants and caterers.
Many thanks to Sandy for such an interesting tour and to Country Fare for the invite to a great event.
Click the image below for my recipe using summer strawberries.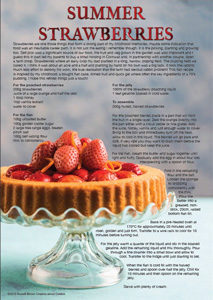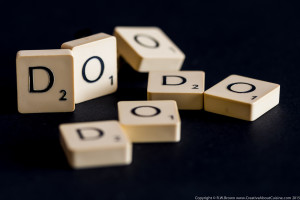 You might do something well or badly, but first of all you must do.
It might be something you enjoy; more wonderfully, perhaps something which you love. It might be something which brings you little pleasure but, at least, some reward, and so it will be of some value. Doing is the first important thing. Do something.
Create.
Every act of creation has enhancement at its core. Creating is an exalted form of doing. To create is to do and be better. Create something useful or create something beautiful. When you achieve one you'll effectively have achieved the other. And if you succeed, you'll have put something out into the world that enhances the lives of others in some small way. But don't stop at small. People who create have the ability and potential to have a profound effect on the world and the people in it. Keep on creating.
Be nice.
I'd like to make a claim for the word nice. I almost wrote, 'to reclaim the word nice', but its epistemological roots in the English language are perhaps not so favourable. Its lexical evolution, however, came to define and focus on qualities which were altogether more positive. These days, it has come to be thought of as that most mediocre of compliments; a more polite way of expressing 'I'm not crazy about it (him/her), but I don't hate it': a benign form of indifference. But niceness is a most underrated quality. It is how I like to be with people and how I hope they will feel predisposed to be with me. A little aggression, stubbornness and selfishness can take you a long way, but niceness can be every bit as effective for achieving your goals, securing trust and building relationships.
Acknowledge.
Respond to people, especially to those who have put time and consideration into communicating with you. Say thank you. You'd be forgiven for thinking this has a lot to do with niceness, above. It does not. To thank someone is to acknowledge them properly and is something you should feel compelled to do.
Share and praise.
Each day, you will see or use or consume something which is useful or beautiful; an experience which will enrich you. It might be an illustration within a publication. It might be the perfect lunch. You might receive outstanding service from a waiter or a greengrocer, a hair stylist or a concierge. Let it be of use to others by sharing your experience. Give praise, but never gratuitously (try to avoid excess and insincerity in all that you do). And tell those people – those creators, those manufacturers, those service providers – what their art, their products, their service has meant to you. Tell them clearly so that they can feel the truth and weight of your compliments and feedback and be genuinely grateful in return. It will be a special moment of their day, but of yours, too.
Take risks. Do things that challenge you. Fail at something.
Be a little provocative at times. Occasionally, it is a wonderful thing to be caught off-guard by something which shocks. A few months ago, I heard a rather refined client of mine swear in my company for the very first time. It wasn't an aberration, nor was it intended to give offence. It was used knowingly: it served to affirm the enhanced and closer kind of relationship that had grown between us. It was in recognition of the trust we now placed in one another and a nod to the greater intimacy we now shared. It was used kindly. A well-placed swear word can be an exquisite thing to hear, especially when and from whom you might least expect to hear it. Whether it is to relax and encourage someone, or to give significant and singular emphasis to something, or simply to bring some joyful kind of surprise via a smile or laughter, shocking someone can be a fucking wonderful thing to do.
Reciprocate kindness.
Remember that favour that someone did for you when you were in that tight spot? You breathed that huge sigh of relief and muttered, 'I owe you one'. Well, don't remain in their debt for any longer than you have to. Reciprocate that kindness and feel good for doing so and enable that person to truly see what their kindness meant to you in return.
Pause, but don't procrastinate.
Pausing allows you to take stock of what you have done and focus on what you should do next. Procrastination is a most muddled type of pausing. Procrastination is one of the deadliest sins of the productive person, less awful than sloth or apathy, but arguably far more agonising to go through. Move onwards: it always results in you eventually moving upwards.
Stress and anxiety.
Recognise these for what they are. Accept and don't be overwhelmed by them. Most of my worries about work centre around my ability to do a job well for my client and to ensure that this doesn't compromise work for another client or impact too heavily on my life outside of work. However good you are, it's always a balancing act. I've realised stress and anxiety comes to some degree or other with every single job that I do. It comes from caring about what you do and how well you do it. Commit to put in the time and effort that each thing will require, to be courageous in your decision making, to trust that your solution will be the right solution for your client. This will help to prevent you from being overwhelmed by all that you must do and it will also avoid you meandering down that treacherous path toward procrastination. Have faith in your ability to do and do well.
Finally…
Do your own thing. Be authentic. Do with integrity.
Edit, refine, finesse. Do something as good as you can possibly do it.
Do it better.
Then do, do and do again.
No Results Found
The page you requested could not be found. Try refining your search, or use the navigation above to locate the post.