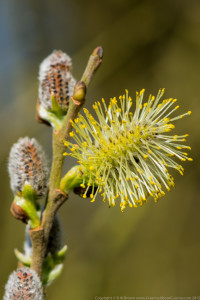 It's funny sometimes, when you live in a place, how little you actually explore it. Sometimes it takes having visitors or even moving away yourself and returning as a visitor to really get to know an area. I know I have been to many places in Cornwall over the years that I never visited in the fifteen years I lived there.
More effort required I think, and possibly not having the rigours of running a busy restaurant! Good weather helps too, and that was certainly the case on Easter Monday which was a glorious day here in Dorset. With the diary empty, there were no excuses; time to get out and explore a bit. I really enjoy walking, particularly along the coast path, but woods and river banks are up on the list of favourites too. Going out with the camera tends to mean a more sedentary pace but also makes you really open your eyes.
Powerstock Common was somewhere we had planned to go to a few times before but hadn't actually made it. Managed by the Dorset Wildlife Trust, this really is an enticing small nature reserve with some easy walking. We chose the longer of the marked trails that follows the old railway line that ran between Bridport and Maiden Newton. The old ganger's hut is now a roost for bats and some evidence of the railway remains, conjuring up images of an earlier age with steam trains passing by.
One of the most enjoyable aspects of the walk was the tremendous volume of bird song, a number of chiffchaffs being particularly energetic in the sunshine, even if they were surprisingly difficult to see. The weather had brought the butterflies out too, with lots of Peacock butterflies flitting around.
The path leaves the railway before the bridge and cuts across Powerstock Common before turning back into the woods. The detour to pick up the bridleway and visit the viewpoint is worth the extra walk. The slopes are fairly gentle too and there are some fine spots to stop for a picnic along the way.
My knowledge of flowers and plants is pretty limited; birds I am better on, but this is the type of subject I really enjoy photographing. I use a Nikon 105mm Micro lens a lot for this, and also food photography. It really is a stunning lens and the close up facility combined with a shallow depth of field allow you to pick out detail beautifully.
You can download a map for the reserve and see directions here