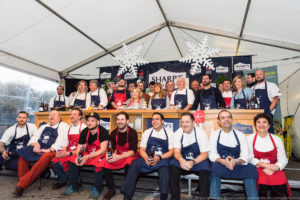 Last year I did a demo at the Padstow Christmas Festival courtesy of a guest spot with local legend Adrian Oliver, my first time at the event. We were down in Cornwall for a few days and, as many people do, we had the dates in our diary for this year before we left.
The festival is quite phenomenal; if I counted correctly there were the holders of thirteen Michelin stars on the demo stage on the Sunday. The line up of chefs, sommeliers, beer experts, producers and so on is mind-boggling, even to me when I am lucky enough to class some of these people as friends.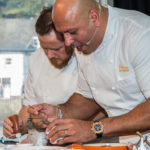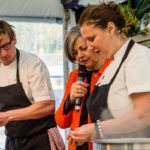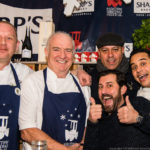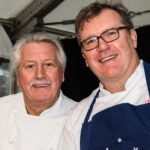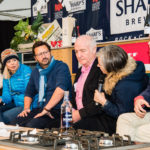 Queues for tickets to the demos are inevitably long but they are free, as is entry to the festival itself, and there are worse ways to spend time queuing than looking out over the harbour while munching on something delicious from one of the food stalls.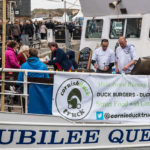 Wild Bake wood fired pizza, burgers from the Cornish Duck Truck and a dirty Mexican from El Loco Burrito all went down well with us. Of course, you need something to wash the food down with and the find of the festival for me was the Sharp's brewery new release, Camel Valley Pilsner. The result of a collaboration with the Camel Valley vineyard, the pilsner is seeded with Camel Valley's Brut yeast for a final bottle fermentation.
Food and drink are at the centre of the festival but the Christmas market, music and a harbour side firework display all add to the atmosphere and it is really that atmosphere that makes the event.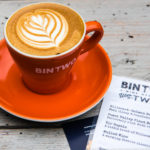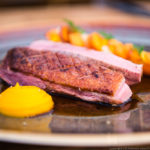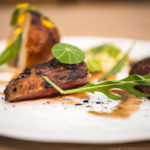 Padstow has a justifiable reputation for its food scene and there is real quality on offer, from a Cornish pasty or fish and chips right through a whole range of pubs, cafés and bistros to the Michelin-starred Paul Ainsworth at No 6 and the iconic Seafood Restaurant.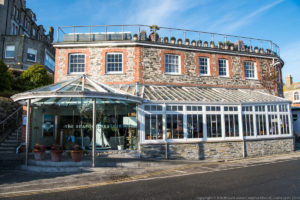 A weekend in or around Padstow at any time of year is going to be good but a visit for the Christmas Festival is certainly special. And yes, next year's dates are in my diary!
And on Twitter
@cornisducktruck

Date for your diary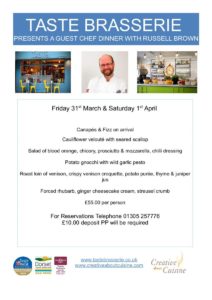 ---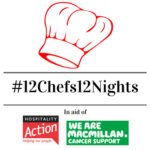 Looking forward to cooking in Cornwall at Oliver's Falmouth in March as part of Ken Simons #12 chefs 12 nights Charity event, you can book via the following link http://www.oliversfalmouth.com/events 
There is an amazing line up of chefs and it is all for two hugely worthwhile charities so if you can't make the dinner I am cooking at do check out the other dates.
Sign up to Russell's Newsletter!
Whether you have a passion for food, a desire to learn, are an industry professional, the owner of a catering business or a lover of writing and photography I hope my site is somewhere you will want to explore. Creative about Cuisine is a showcase for my consultancy, writing, teaching and photography. It is however much more than that! Diary dates for forthcoming events such as demonstrations and cookery courses, regular blogs not just by me but a fantastic collection of guest bloggers and video all feature. Make yourself a coffee or pour a glass of wine and take a look around, let me know your thoughts and I will do my best to make Creative about Cuisine somewhere to return to time and again.