How exciting is this! The first copies of Well Seasoned have arrived and here is a little preview. There is still time to take advantage of our pre-order offer or you can order direct from Amazon.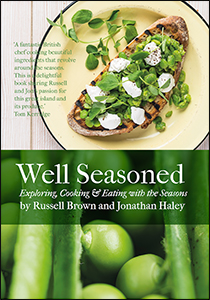 It is not long until publication day now for Well Seasoned!
The last few months have flown by as we have been busy working on the final pieces but the book has now gone to print. Pre-orders are a really important part of the book selling process and you can order from Amazon now.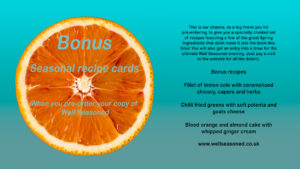 As a thank you for pre-ordering, you will be able to claim an exclusive set of recipe cards for a spring menu as well as getting an entry into a draw for an amazing Well Seasoned dinner.
For all the details, please visit www.wellseasoned.co.uk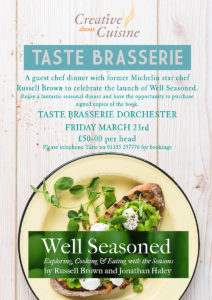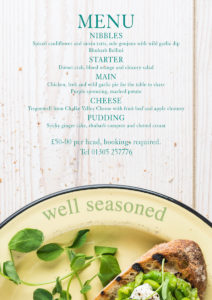 Sign up to Russell's Newsletter!
Whether you have a passion for food, a desire to learn, are an industry professional, the owner of a catering business or a lover of writing and photography I hope my site is somewhere you will want to explore. Creative about Cuisine is a showcase for my consultancy, writing, teaching and photography. It is however much more than that! Diary dates for forthcoming events such as demonstrations and cookery courses, regular blogs not just by me but a fantastic collection of guest bloggers and video all feature. Make yourself a coffee or pour a glass of wine and take a look around, let me know your thoughts and I will do my best to make Creative about Cuisine somewhere to return to time and again.