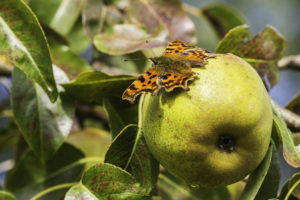 The last few months have been busy ones with most of my efforts concentrated on finishing the recipes and images for Well Seasoned. The March 2018 publication date doesn't seem so far off now and it's exciting to see the design of the book coming together.
Jon and I are now working with our publishers on the publicity and marketing that will coincide with the launch so keep an eye out for developments!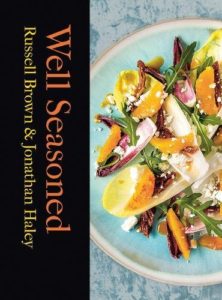 You can see a few images from the book in our new photography gallery (you will have to guess which ones for now!) There is a recipe for partridge terrine from the book and an accompanying video on the Recipes and Videos page.
I hope these tasters will be enough to make you want the book! Click the image to  to pre-order it ahead of publication!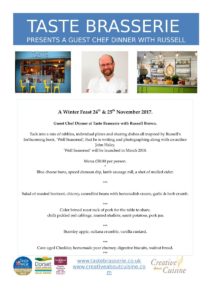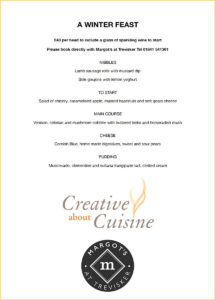 There are a couple of dinners coming up – one at Taste in Dorchester and one at Margot's at Trevisker near Padstow (click image on right for the  menu), so I hope to see some of you then. Both menus will be loosely based around the book, a bit of Winter Feasting.
Please contact Taste directly to book,  01305 257776