Chocolate was a big part of my cooking at the restaurant and I have always been fascinated by it. This, I am sure, goes back to my mum making chocolate Easter eggs and Christmas tree decorations when I was a child. I can still see the blocks of Scotbloc cooking chocolate, the moulds and shiny foils for wrapping.
My tastes have gone a bit beyond Scotbloc now, and the quality of ingredients we used in chocolate desserts and in our petits fours was key. High quality couverture chosen specifically for the dish or chocolate being made, the best vanilla, butter and cream, pure oils for flavouring, fruit purees, dried fruit and nuts; all came under scrutiny. I get such a thrill from seeing a tray of beautiful glossy chocolates!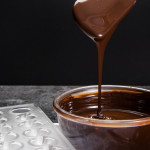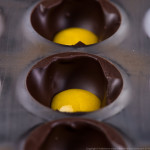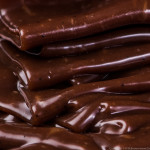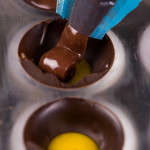 It is no real hardship then to make a box of chocolates to auction for a worthwhile cause. Chocs for Chance is an online auction of chocolates made by chefs, chocolatiers and food writers from across the country in aid of the Galvin's Chance charity.
Galvin's Chance is an inspirational 'into work' programme for disadvantaged young people aged 18-24. Initiated by Chris Galvin (Chef Patron) and Fred Sirieix at Galvin at Windows restaurant in 2009, the programme targets people aged 18-24 who are not in education or employment, and offers them training and opportunities for a front of house career in some of the most prestigious hotels, restaurants and food service management organisations in London. This is the beginning of their involvement in a life-changing programme that will ultimately provide them with the confidence, aspiration and opportunity for a career in the hospitality industry.
The auction will launch on 29 January 2016 and run for 10 days and is your chance to buy a unique Valentine's gift. Use the links below to visit the auction site and find out more about Galvin's Chance.
I am making a box of chocolates that will combine the bittersweet flavour of clementine confit with a rich Muscovado and milk chocolate ganache contained in a dark chocolate shell.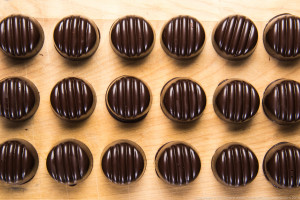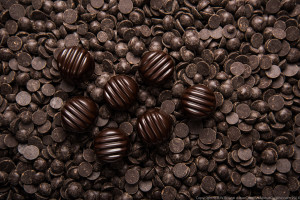 Get bidding, go on you know you want to!