I have been working in the hospitality industry for over twenty years now and have been lucky to enjoy a richly rewarding career with huge support from employers, customers, staff, family and friends but it is good to know that there is a charity to help and support people in the industry when things do go wrong. Unexpected circumstances can affect us all on occasions. Please take a few minutes to read the blog below about Hospitality Action and its important work. If you can help out in some way that would be even better.
One of Hospitality Actions fundraising activities is a periodic online auction, lots range from bottles of champagne to overnight stays at hotels, dinners and afternoon teas, a perfect way to help whether you work in the industry or just enjoy great food and wine. The next auction started on the 12th of May so click here for more details. One of the lots will be a 20 x 16' stretched canvas print of one of my photographs, chosen from a selection of around 35 different images. All bids for that much appreciated!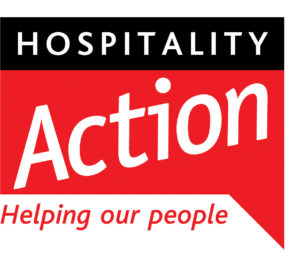 Hospitality Action is the trade charity offering a crucial lifeline to people of all ages, working and retired, from the hospitality industry. Whether we are approached by a chef, housekeeper, school cook or waiter, Hospitality Action will endeavour to support, whatever the difficulty.
Sometimes all it takes is a very small change in circumstances to tip the balance and turn a manageable situation into an unmanageable one. An extended illness such as cancer can lead to a drop in pay, other circumstances such as a relationship breakdown, bereavement or redundancy can also put a strain on the household budget.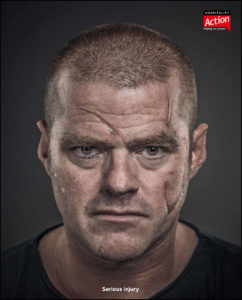 2015 was a record year for the charity. We raised a phenomenal £1.5 million and launched our "It Could Happen to Anyone" campaign featuring Heston Blumental, Tom Kerridge, Jason Atherton, Angela Hartnett and Ashley Palmer-Watts. We wanted to raise awareness of our work and the issues that affect hospitality workers both past and present. We also worked hard to develop further the vital services that we provide and keep our support relevant to the industry. In addition to our established grants programme including our Winter Fuel Grants scheme, we also offer help to students via Alcohol and Drug Awareness seminars. Additionally, we provide expert advice, support and assistance through our rapidly growing Employee Assistance Programme, run an extremely popular befriending scheme for industry retirees and days out for families in need.
Angela's Story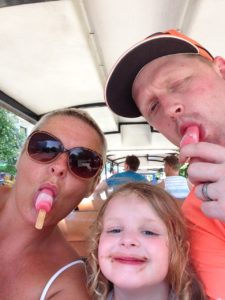 Angela Tanner is just one person we've been able to help in recent months. Angela was forced to give up her job as a Bar Manager having been in the role for nearly ten years, when she was diagnosed with breast cancer. Angela was heartbroken as she very bravely underwent a mastectomy followed by multiple courses of chemo and radiotherapy.
The treatment left Angela feeling tired and weak and caused her to gain weight meaning her clothes no longer fitted. As she spent more time at home the heating bills rose. Mother to two daughters and relying on her husband's wages the family began to struggle.
It was here Hospitality Action stepped in. We were able to provide a grant for better fitting clothing and a contribution towards the increased heating bills. The money also went towards a much-needed family holiday.
Angela said: "Your help has been invaluable. I cannot put into words how much we benefited from some time away together, I didn't once think of cancer. I was in hospital for more surgery recently and we all enjoyed looking through the holiday photos together, that says it all."
It is stories like these which make us want to support even more people in crisis but we need the help of the industry to make this possible; by attending a gala dinner, making a prize donation or taking part in an exciting challenge event, we will be able to keep making a real and direct difference to the lives of many.
We want to make sure that hospitality people always have somewhere to turn and with your help we will always be there.
If you or anyone you know needs support please call: 020 3004 5500
To learn more about Hospitality Action please visit: www.hositalityaction.org.uk or email fundraising@hospitalityaction.org.uk