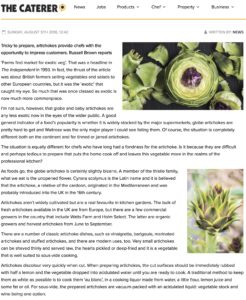 Russell regularly contributes to The Caterer and August was no exception with his article on Artichokes.
Globe artichokes are something that feature strongly in vegetable gardens and allotments but are rarely found fresh in the supermarkets here in the uk. Is it the fact that they are a bit tricky to prepare that puts the average consumer off? For chefs they are the opportunity to show off some serious knife skills as well as adding unique flavour and texture to dishes. Russells home-grown harvest article in the Caterer magazine explores the subject in depth.
Here are a couple of  photographs he took to go with the article which can be found here.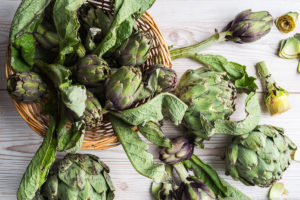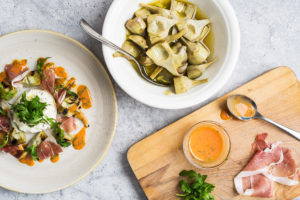 Click on them for larger Images.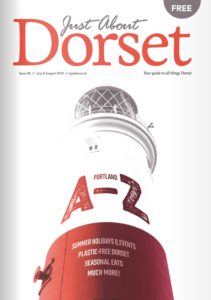 He also appeared in Just About Dorset Magazine with an article on Strawberries as a dessert with a recipe for Strawberry, Elderflower and Prosecco Jellies.
The great summer weather we have had so far this year has certainly made for some fantastic produce even if it is giving growers and farmers problems in other areas. British strawberries have certainly been good and you can read about Russells visit to the New Forest Fruit Company in this post. An elegant strawberry dessert will go down a treat at any time and this strawberry and prosecco jelly is made ahead giving the cook little to do when the time comes to eat.
Here's pictures he took for the article.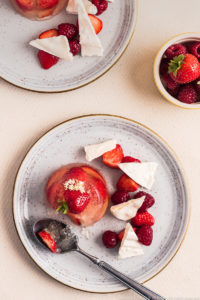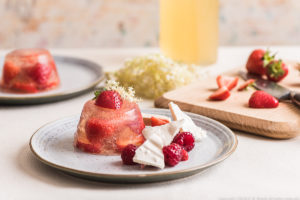 Click on them for larger Images.