Eat Jersey 2016 3-6th NOVEMBER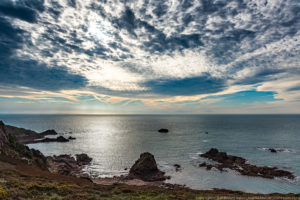 I have been lucky enough to visit Jersey many times over the years. It is an easy place to get to from Dorset and a real delight when you are there; beautiful beaches, great coastal walking and, of course, it has some superb food on offer. There is a huge choice, from excellent Michelin-starred restaurants to beachside bistros and the central market in St Helier always has plenty to offer for a sumptuous picnic.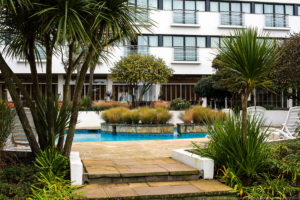 Last year I visited in November to take part in the first Eat Jersey Food Festival at The Atlantic Hotel,  This was a real treat and I am delighted to see that this year's event is looking so spectacular.
Over the course of four days, diners can choose to attend four gastronomic events at The Atlantic Hotel's Michelin-starred Ocean Restaurant, as well as a relaxed beachside feast at sister restaurant Mark Jordan at the Beach.
An addition for this year is an exclusive pop up restaurant on Saturday 5th November in partnership with Outlaw's at The Capital. A collaborative menu of beautifully crafted seafood dishes will be available for both lunch and dinner service.
The line-up of celebrated guest chefs for the weekend's events are:
Tom Brown, Outlaw's at The Capital (One Michelin Star, Three AA Rosettes)
Andrew Fairlie, Andrew Fairly Restaurant at Gleneagles (Two Michelin Stars, Four AA Rosettes)
André Garrett, André Garrett Restaurant at Cliveden House (Three AA Rosettes)
Simon McKenzie, The Brasserie Restaurant at The Old Government House Hotel & Spa, Guernsey
Matthew Peryer, The Restaurant at Lewtrenchard Manor, Devon
Steve Smith, Bohemia at The Club Hotel & Spa, Jersey (One Michelin Star, Four AA Rosettes)
Robert Thompson, Thompson's, Isle of Wight
Nicolas Valmagna, Tassili at Grand Jersey Hotel & Spa (Three AA Rosettes)
In addition, Mark will be joined by Jarek Nowakowski, newly appointed Head Pastry Chef at The Atlantic Hotel.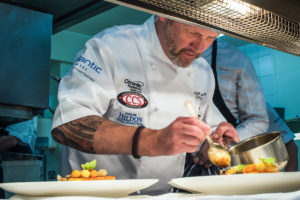 An exclusive 'Lobster and Burger' dining event at Mark Jordan at the Beach rounds off Eat Jersey 2016 on Sunday 6th November. Situated on the shoreline with breath-taking coastal views, the beachside bistro will showcase Mark Jordan's signature Jersey beef burger and freshly caught lobster to guests in a relaxed and welcoming setting, led by Head Chef Tamas Varsanyi.
Full details of Eat Jersey 2016 can be found here

BELLAVITA – THE EXCELLENCE OF ITALY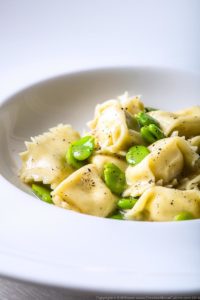 Many of you will know how much Italian food culture has influenced my cooking, I really appreciate the seasonality, simplicity and some of the iconic ingredients used. Pastas, risottos, Italian breads, superb cheese, charcuterie, the meal structure, simple desserts and the huge regional variation have all played their part in forming my ideas over the years. My cooking has become simpler and much more ingredient focused as time has progressed. It is hard to beat beautiful seasonal vegetables, a simply grilled piece of quality meat and perfect ripe fruit.
I did some judging at Bellavita last year, this showcase of Italian produce and cooking is held at the London business design centre, and it is a unique opportunity to explore a vast array of Italian food and wine as well as seeing demonstrations from chefs such as Theo randall, Genaro Contaldo and Francessco Mazzei.
Entrance is usually priced at £15-00 per ticket but there are 50 free tickets available for Creative about Cuisine readers using the code BELLAVITAMAG when you book via  http://www.bellavita.com/uncategorized/bellavita-expo-london-2016/ The code also allows you to book on any day wether you are a trade visitor or not.
Full details of the event can be found on the main website – click here
You can find one of my recipes on the Bellavita website here
Latest Guest Blog
I've been thinking about this guest blog for the longest time. Russell first asked me to write something over a year ago. I didn't think many people would be interested in the machinations of a TV programme. Like making sausages, it's best left unexplored. But...
read more
Sign up to Russell's Newsletter!
Whether you have a passion for food, a desire to learn, are an industry professional, the owner of a catering business or a lover of writing and photography I hope my site is somewhere you will want to explore. Creative about Cuisine is a showcase for my consultancy, writing, teaching and photography. It is however much more than that! Diary dates for forthcoming events such as demonstrations and cookery courses, regular blogs not just by me but a fantastic collection of guest bloggers and video all feature. Make yourself a coffee or pour a glass of wine and take a look around, let me know your thoughts and I will do my best to make Creative about Cuisine somewhere to return to time and again.