Liam Steevenson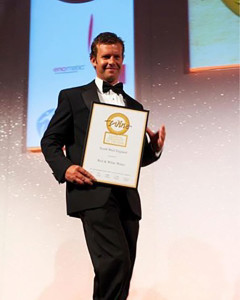 A merchants son, wine has been part of Liam's vocabulary for as long as he can remember. After becoming the youngest of only 247 Masters of Wine in the World over a decade ago, Liam went on to establish RED&WHITE a multi award winning wine merchant and create some of the industries most ambitious and engaging wine events with his WINESTOCK festivals.  He has consulted for some of the worlds greatest restaurants, airlines and private collectors. More recently he has enjoyed his role as a senior buyer for Waitrose supermarket.
In 2015 RED&WHITE has reinvented itself as a source of the finest New Zealand wineries www.red-white.co.uk
When Liam is not with a glass of wine in hand, he is enjoying the company of his three children or setting himself the next personal challenge (in 2012 Liam set a world record on his Atlantic row from Gran Canaria to Barbados).
For more information contact liam@red-white.co.uk