Melissa Cole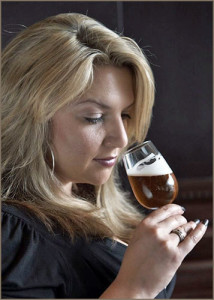 Author of Let Me Tell You About Beer Melissa Cole is living the beer dream. Not only does she write extensively about the world's favourite drink, she also works with chefs to create beer and food extravaganzas in venues as diverse as Michelin-starred restaurants to local pubs.
She is also invited to judge at beer competitions from London to Brussels and Amsterdam to America. Her reputation for having a fine palate and fun approach to all things brewed, also translates to actually making beer. Some of her collaborative beers have gone on to become huge successes for the breweries Melissa made them with, never profiting herself.
Melissa was also identified as one of the Most Powerful Women in the Drinks Industry by Channel4 Food and won the acclaim of her industry peers when named Educator of the Year by Imbibe magazine in 2013. Her website is Let Me Tell You About Beer.