Richard McComb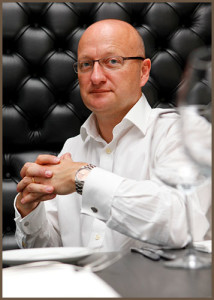 Richard McComb is a freelance journalist specialising in food and travel writing. His blog is RichardMcComb.com
Richard's background is in newspaper journalism, from crime reporting to feature writing. He is a former head of news and assistant editor with the Birmingham Post.
Richard started reviewing restaurants in 2007 and is a former award-winner with the Guild of Food Writers for work on British food.
Favourite food city (so far): Lyon. Or Birmingham, obviously.